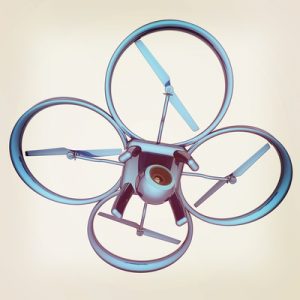 Did you ever wish a small helicopter would bring you a cheeseburger? Me too. Every. Single. Day. To be honest, it is not something I ever thought about prior to the announcement that UberEats would be test-flying meals across San Diego this year. The thought to me seems almost prosperous. In the town I live, it would be. However, in more congested cities where a 2 mile drive each way might take 30 minutes, it makes sense. Of course a company like UberEats would look for ways to keep the meals rolling out when the drivers can't get there. McDonald's, Wendy's, Taco Bell, and so many more will be grateful for the drone pickup areas.
Wing, Google's drone delivery service, started making actual deliveries in October of 2019. They started in Christiansburg, Virginia, but they hope to expand quickly. Wing was the first drone delivery company to be certified by the FAA as a commercial air carrier. They are currently partnering with Walgreen's and Fedex with a goal of keeping less vehicles on the road.
I have previously written about Amazon also getting licensed to have drones deliver packages. Those purposes were a little different than wanting takeout without leaving the house. Amazon is using the drones as a way of transporting medical supplies specifically, thought they eventually want to use drones to deliver packages to residential areas. Talk about a stark contrast in uses of technological advances.
While the technology is there, we should all consider the different uses of drone delivery. When the time comes where the skies – rather than the roads – are too full, we may have to choose whether dinner or medical supplies seems like more of an emergent need.
(Image Source: iCLIPART)